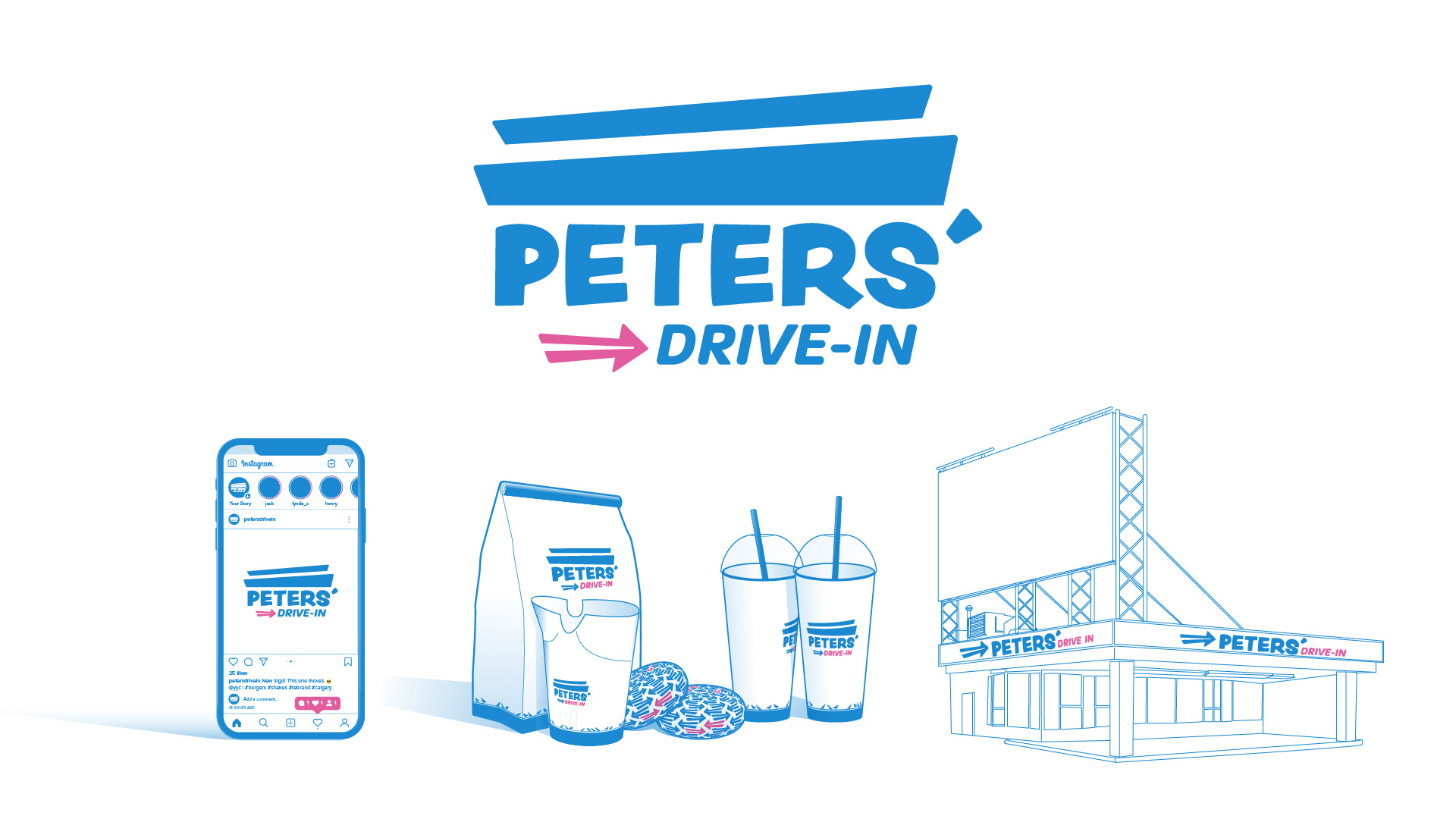 As my partner 
Béla and I discussed where Peters' branding has landed, we felt remorse as we could pair its current branding to that same feeling we had as kids when we would go out to Peters' Drive-In. That's when we decided where our re-brand direction should go. We needed to bring back that feeling we used to get from Peters' – not only that, but we needed to share that experience with young and old folk alike.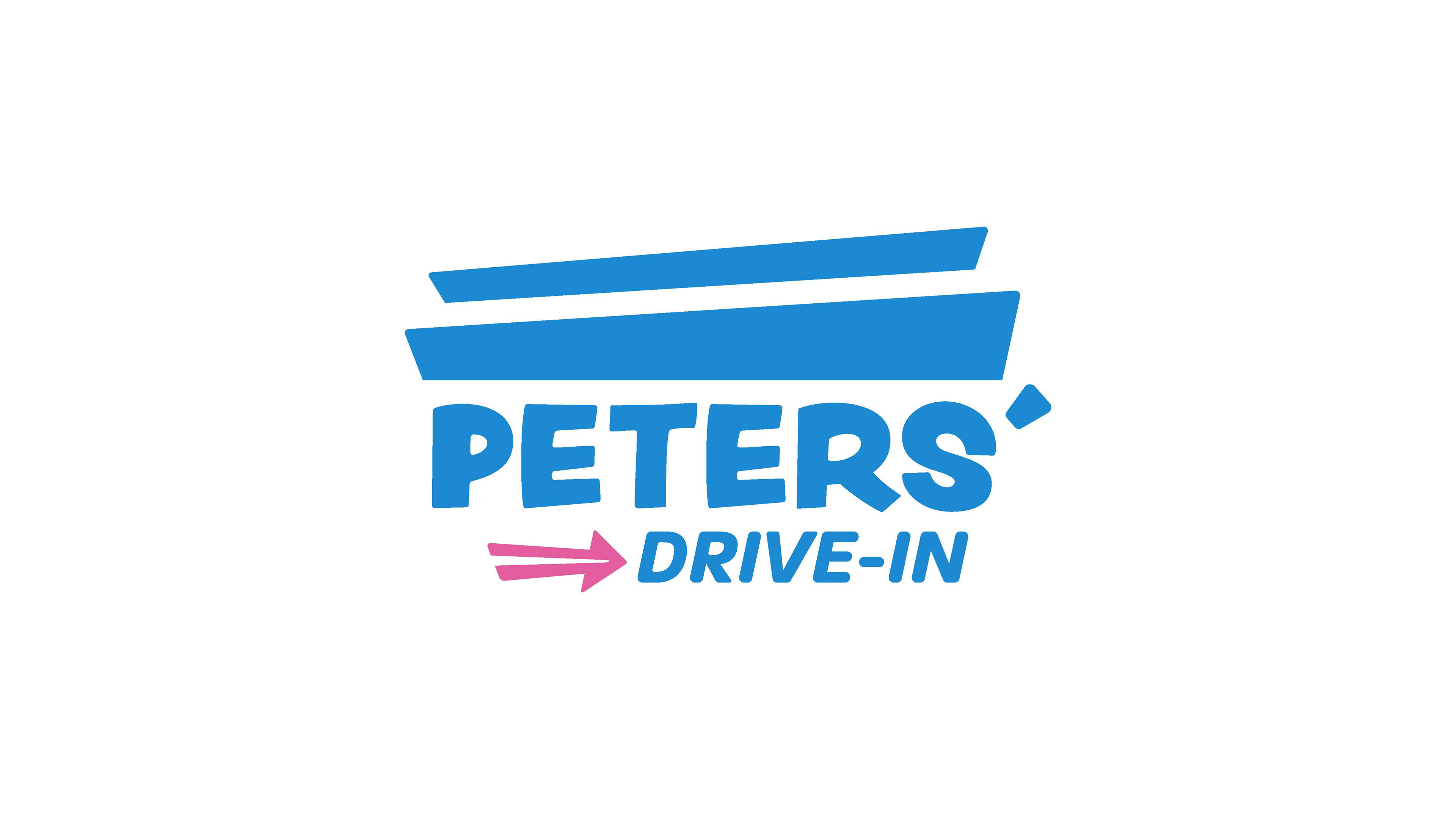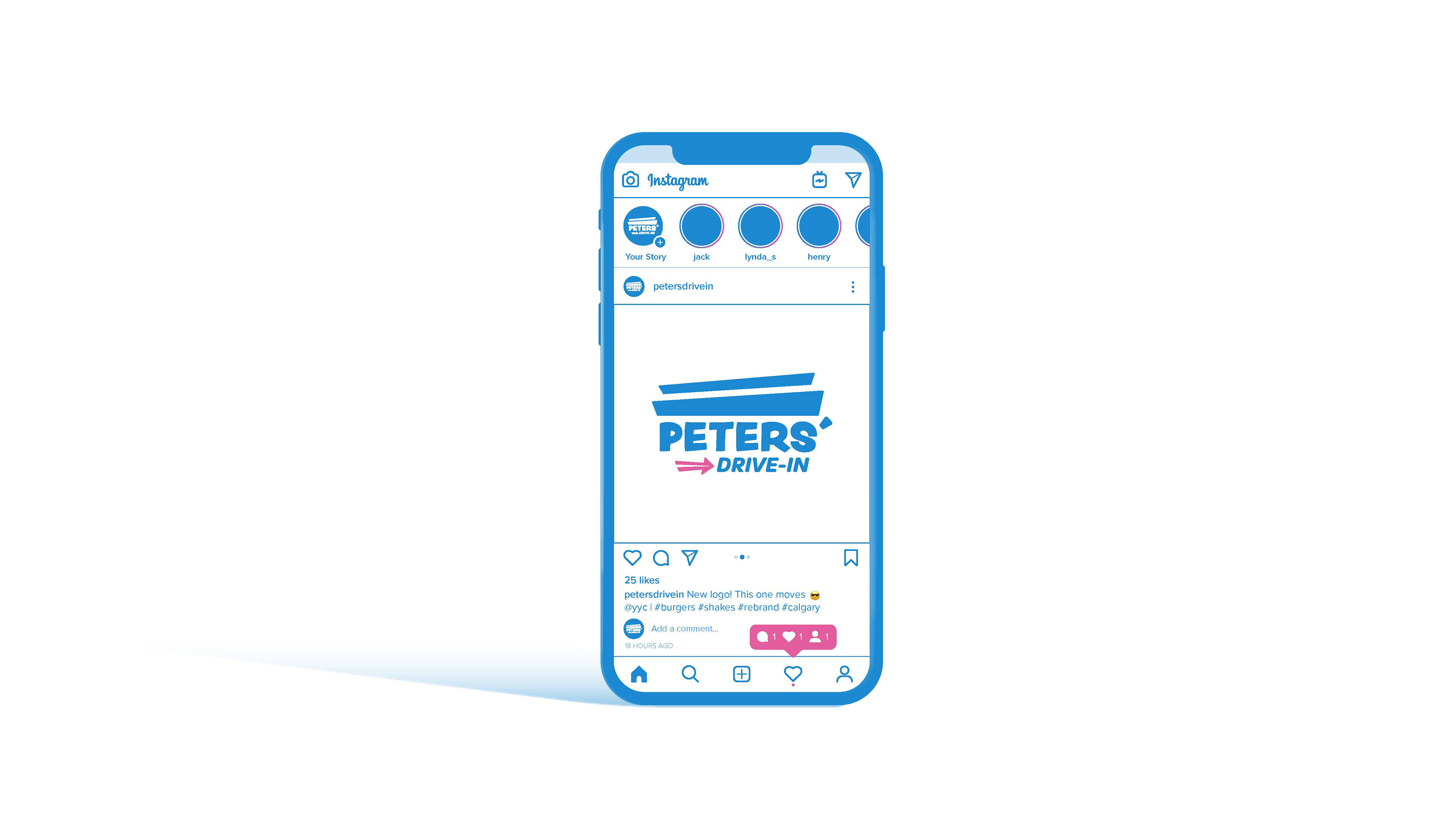 The new attraction of Peters' Drive-In is a retro drive-in movie theatre! Peters' parking lot has always been where customers have shared their memorable experiences with one another, so this attraction would face in the direction of the parking lot for everyone to enjoy. A classic drive-in movie would bring with it nostalgia for those who have experienced them, and in turn they could share their love for something they remember from their past with the younger generations now, and to come.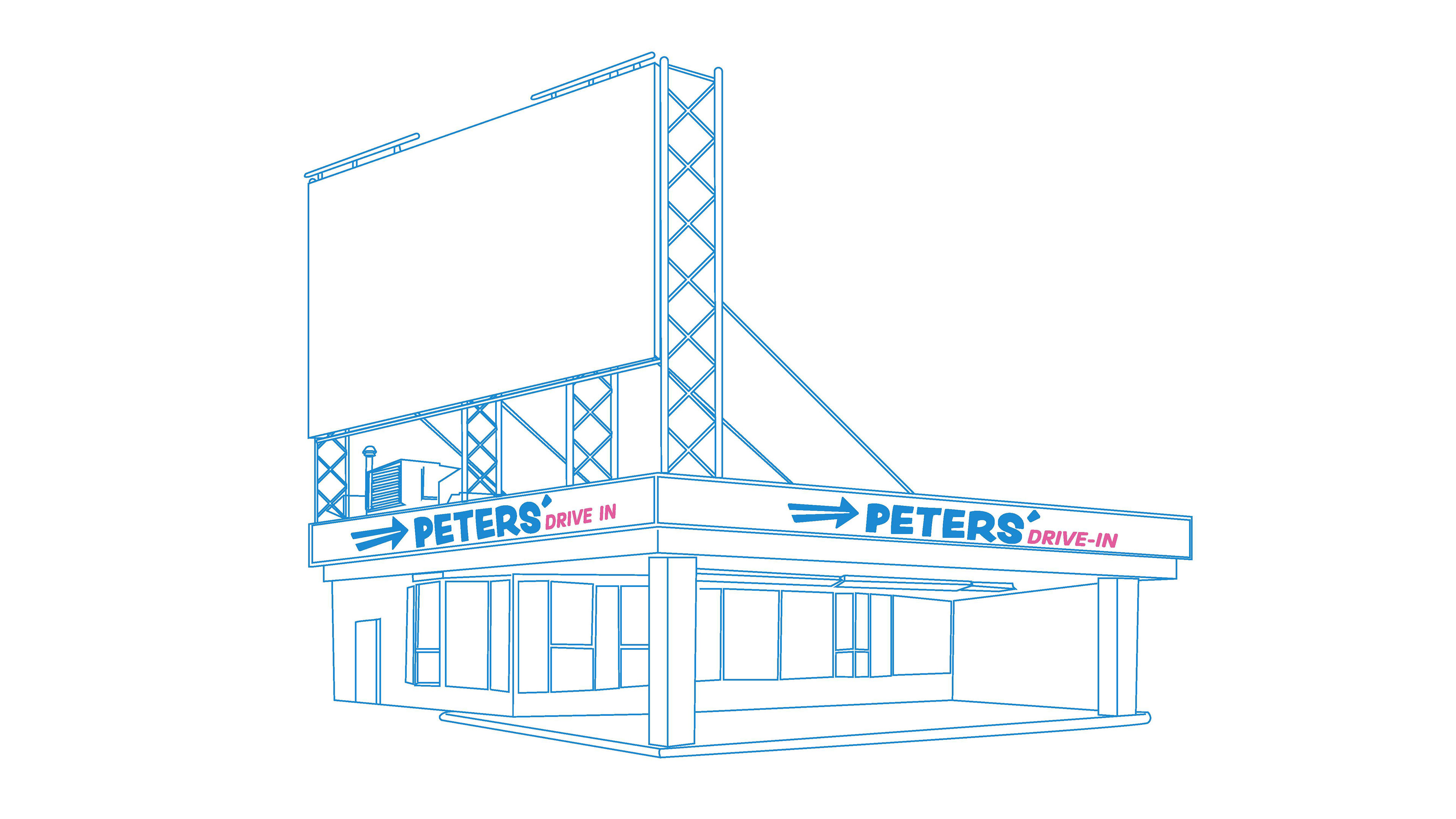 Peters' Drive-In Motion Logo
The new logo for Peters' Drive-In animated to represent the fun and excitement that comes with coming on down to Peters' to enjoy a burger and shake. This motion logo would be shown on the movie screen before each showing, as well as on Peters' refreshed Instagram account.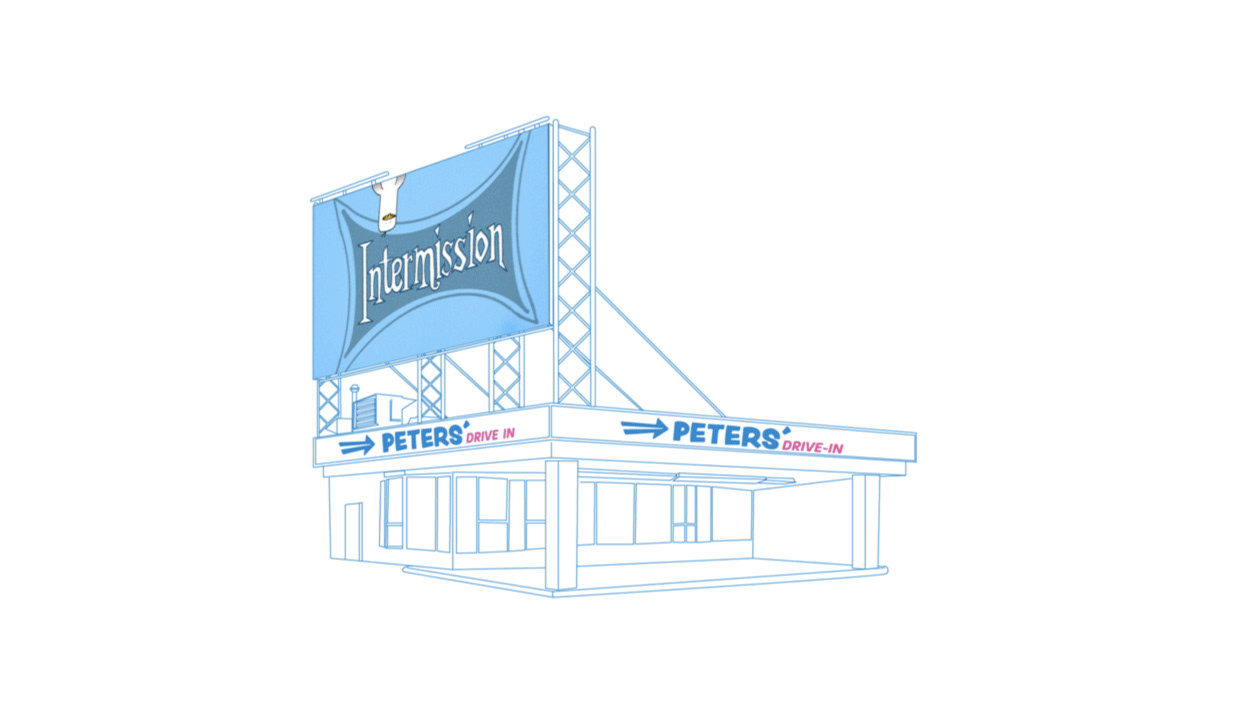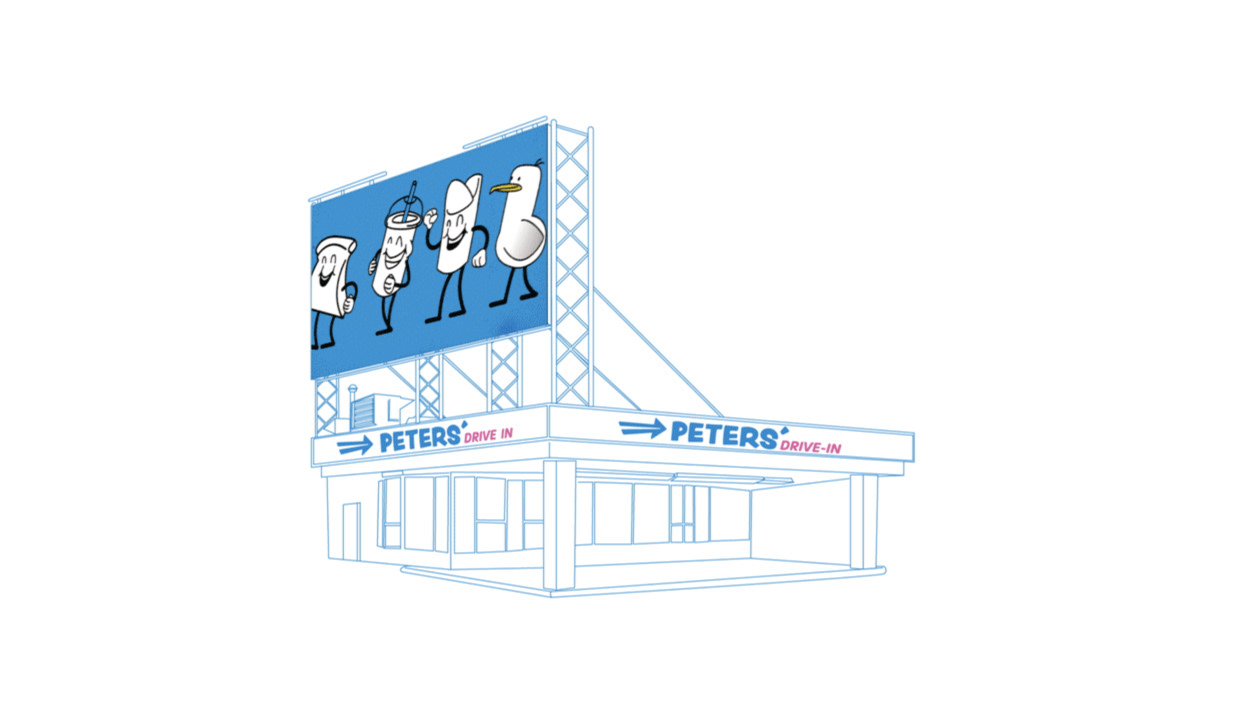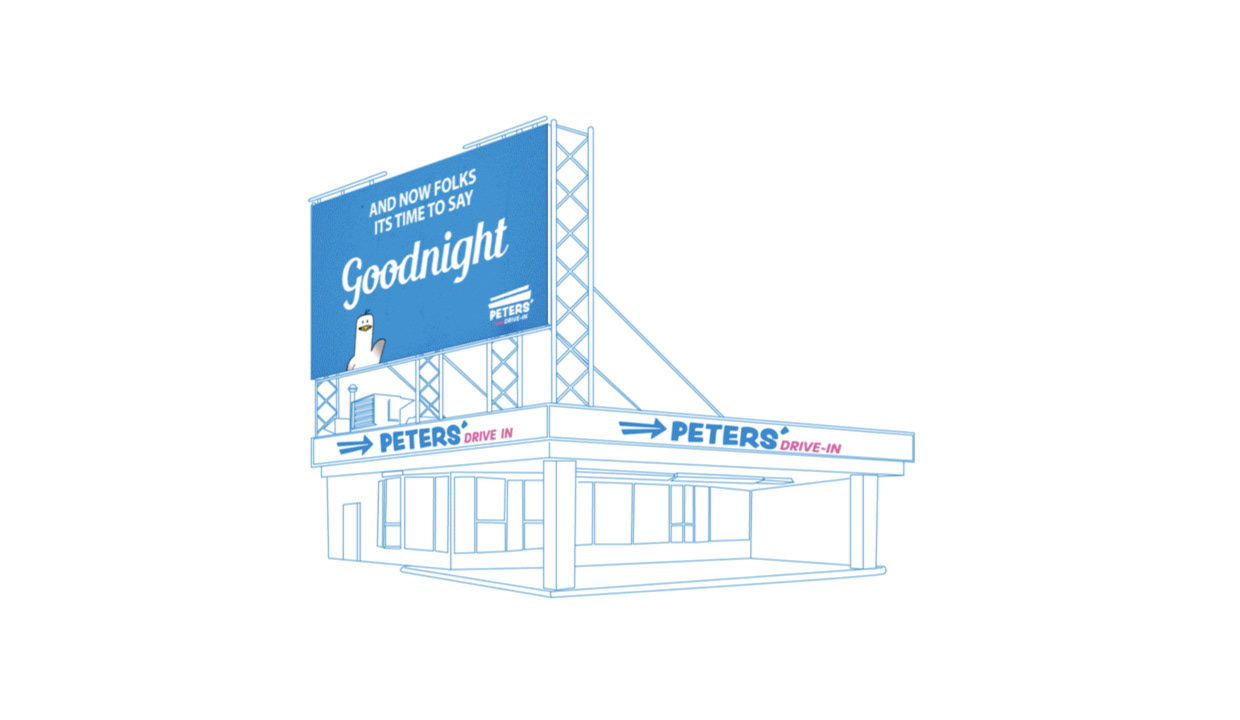 More vintage animation would follow this logo as intermissions in-between screenings – they're pretty cooky and fun, if you would like to view them you can see them at my partner B
éla's
 website:
callmebayla.com